Unique eco-house, 3 miles from Haltwhistle, close to Hadrian's Wall, South Tyne trail and Pennine Way.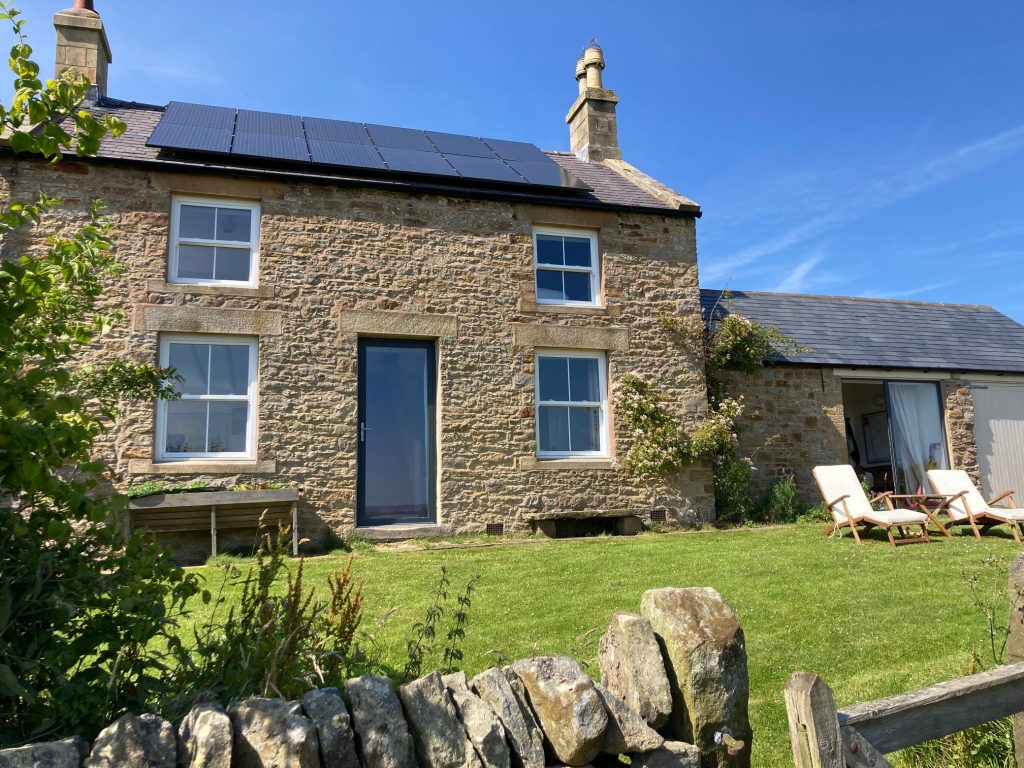 The house sleeps four. There is nearly an acre of garden. The spot is remote, the electricity comes from solar power and the main heating is via wood-burning stove, so it's at its best from mid-March to the end of October.
It's convenient to have a car, but the house can be reached by bike from Haltwhistle station (Newcastle-Carlisle line) or the 685 bus (Newcastle-Hexham-Carlisle) plus a 20-30 minute walk from the stop.
What three words: tactical.robes.muffin